The faucet is a necessity in modern homes, and its role is believed to be self-evident. The quality of the faucet affects the waste of water resources, and the faucet appearance is related to the beauty of home decoration. Therefore, it is necessary to purchase a faucet that is both practical and beautiful. Next, Xiaobian will introduce the faucet production for everyone. Ten brands of manufacturers and faucets, so that everyone can use it as a reference.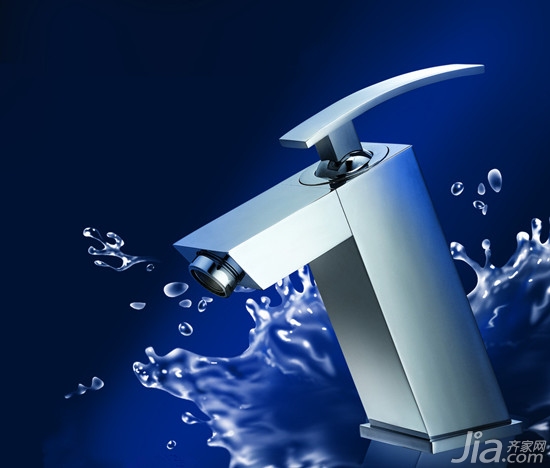 Faucet manufacturer - Moen

Moen Inc. is one of the world's leading manufacturers of advanced faucets, kitchen sinks, and bathroom hardware accessories. It is a wholly-owned subsidiary of Fortune Brands Inc, a world-famous multinational company. In the United States, Moen has three faucet factories, four water pipe fittings factories, and a kitchen bowl manufacturer. These factories are all leaders in their industries in the United States. The daily output of Moen's taps is as high as 80,000.

The company's philosophy is: Buy it for looks.Buy it for life. Moen company provides users with 5-year warranty while providing high quality products. Moen Faucet can enjoy 5 years of liability guarantee for leakage problems.

Faucet manufacturer - Sheehan

Founded in 1989, CAE (Shenzhen) Sanitary Ware Co., Ltd. takes innovative kitchen and water technology as its corporate tenet, with Italian designer Haralee's most internationally-designed Italian designer team, advanced production technology, and outstanding products. After-sales service of quality and star has established hundreds of sales outlets worldwide. CAE bathroom is not only favored by consumers in Italy and China, but also sells in more than 60 countries and regions such as Europe, America, Middle East, Asia, Africa and Oceania, becoming sanitary agents, engineering builders and One of the consumer's favorite brands.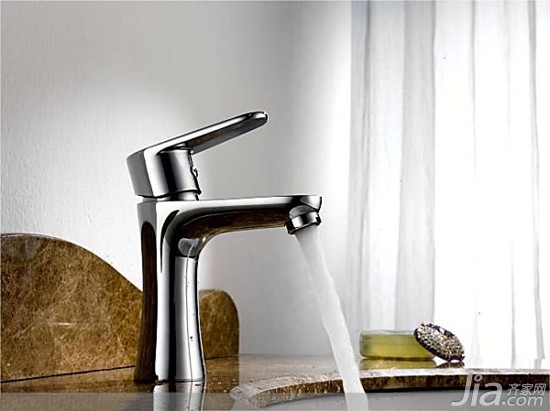 Faucet manufacturer - nine animal husbandry

Jiumu Kitchen & Kitchen Co., Ltd. was established in 1990. With a long-term focus on the R&D and production of kitchen, bathroom and accessory products, it is a large-scale kitchen and bathroom company with sanitary ceramics, smart kitchen, bathroom, kitchen furniture, hardware faucet and kitchen and toilet hardware as its main business. High-tech enterprises". The "JOMOO" brand of Jiumu Husbandry is one of the most familiar kitchen and bathroom brands. It was once recognized as "China Famous Brand", "China Top Brand", "China Environmental Labeling Product" and "CCTV Annual Brand", and Repeatedly included in the government's green procurement list.

Faucet manufacturer - Hansgrohe

In 1901, Hans Grohe founded Hansgrohe, named after his company in Schiltach, Germany. For more than a century, Hansgrohe has been adhering to the fine traditions of the Black Forest - the perfection of the craftsmanship and the perfect treatment of details, and the infinite love for water and the pursuit of life - Hansgrohe has always represented The highest level in the international sanitary ware industry leads the fashion trend in the international bathing industry. With the spirit of "environmental protection, innovation, human guidance, and design", it is committed to providing consumers with the most comfortable bathing pleasure and enjoying the infinite fun of the bathroom. Hansgrohe has the glory of today's world's top manufacturers. Hansgrohe Hansgrohe is committed to producing showers, faucets, and full showers. It is dedicated to creating a warmer and more comfortable overall bathroom space for customers.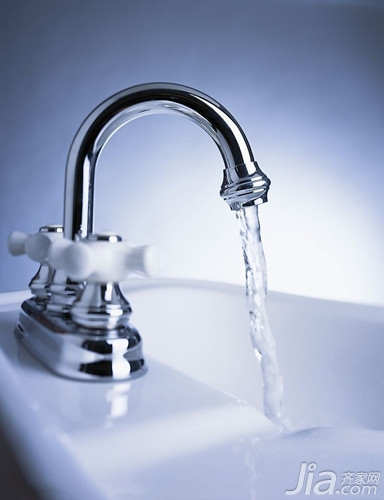 Faucet manufacturer - Chaoyang

Founded in 1992, Guangdong Chaoyang Sanitary Ware Co., Ltd. is a high-tech enterprise that integrates R&D, production and sales of advanced faucets, bathroom cabinets, flush valves, ceramic sanitary ware, and induction sanitary ware. The company has strong strength, has a professional research team of exterior design, structural design, circuit development, etc., and has the ability to independently research and develop top faucets, bathroom cabinets, flushing valves, ceramic sanitary ware, and sanitary ware. And it has more than 60 patents including invention patents and utility models. At the same time, Chaoyang Sanitary Ware has a number of internationally advanced production lines imported from Italy and Korea. Under the guidance of the concept of "scientific and technological innovation and quality first", we uphold the tenet of "integrity, professionalism, innovation, and win-win". Our products focus on "humanity, The combination of science and technology, environmental protection, and art will continue to provide advanced, technological, environmental, and fashionable products to our customers.

Faucet manufacturer - Huayi

Founded in 1991, Guangdong Huayi Sanitary Ware Industry Co., Ltd. is located in Shuikou Town, Kaiping City, Guangdong Province. The company covers an area of ​​200,000 square meters and a building area of ​​150,000 square meters. After 20 years of sedimentation and development, Huayi Sanitary Ware has now developed into a large-scale group company. It owns five subsidiaries, namely European standard bathroom, Jixing sanitary ware, flanged bathroom, Huayi electroplating factory and Huayi Die Casting Factory. A company that integrates R&D design, mold manufacturing, finished product production and marketing. It produces over 10 million sets of mid-to-high-end faucets and bathroom accessories and is one of the largest and most professional plumbing and sanitary ware manufacturers in China.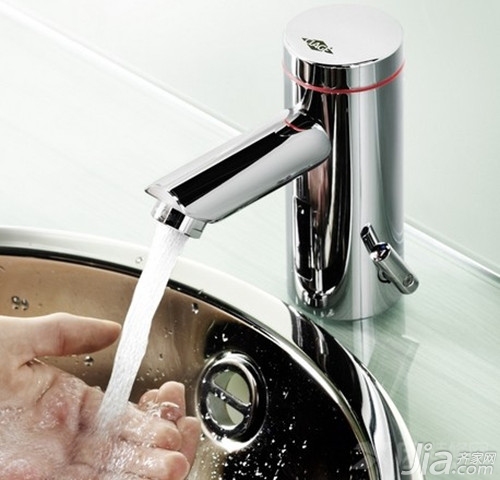 Faucet manufacturer - Kang Liyuan

Kangliyuan Sanitary Ware Industry Co., Ltd. is a high-tech modern enterprise integrating R&D, design, production, hardware, and bathroom. In order to serve the global market better, in 2008, Kang Liyuan Technology R&D Center was established in Sydney, Australia, and the world's top experimental measuring instrument laboratory was established.

Kang Liyuan's product design closely follows the pulse of the times and pursues a perfect combination of practicality and trend. Each product is a perfect piece of art that has been carefully crafted. Refining the essence of an era and transforming it into an eternal classic is the goal of Kang Liyuan fashion experts. From the first pencil sketch to the final finished product, our goal has always been to find the perfect balance between classics and times. Kang Liyuan's name is a representative of fake products.

Faucet manufacturer - Goss

Goss Sanitaryware has been focusing on the research, development and production of new products, and is constantly striving to meet the high-quality integration of product development, design, production and sales that combines product functionality, aesthetics, fashion and entertainment. In order to rapidly convert scientific research results into productive forces and bring international quality products to consumers, Gaussians continued to innovate to meet the needs of the society for more than ten years. Gaussian products mainly include: boutique faucets, luxury showers, and bath series. Soap dispenser and so on. Among them, the company's flagship product quality faucets all use imported pure copper casting, hand-grinding, five-layer plating, 37 quality inspection procedures, imported European top-level valve cores, etc., with fashionable design concepts and leading products, today, Gauss has taken up half of the market and has become a synonym for outstanding quality in the sanitary sector.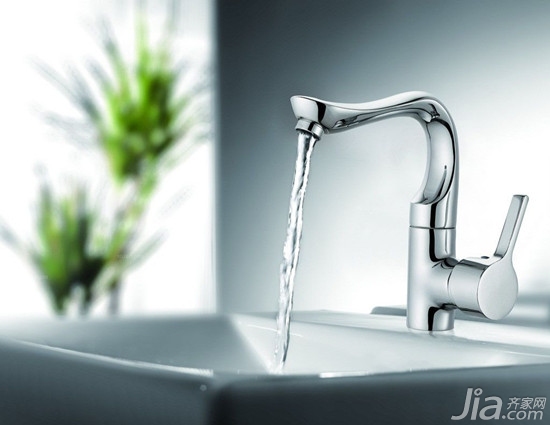 Faucet manufacturer - TOTO

Tung Tao (China) Co., Ltd. is a manufacturer that produces and sells sanitary and sanitary ware and related equipment for civil and commercial facilities. The pursuit of high quality and high technological level to enable users to enjoy a healthy, healthy and comfortable life is the company's goal.

Toto employs "water and electronics combined" technology and other related technologies to create the leading Toto products. TOTO's products are renowned for their superior functionality and high reliability. And the product line based on the "combination of water and electronics" of Toto is recognized as the first producer in the industry.

Faucet manufacturer - Kohler

Kohler is one of the world's most familiar kitchen brands. It was founded in 1873. The company mainly produces Kohler bathtubs, washbasins, toilets, faucets, cabinets and other kitchen and bathroom products. Kohler takes the pursuit of elegant life as the highest realm, and strives to achieve the standards of artwork for every product. In Kohler's world, people can always find supreme quality, perfect details, and the beauty of harmony between classic and fashion.

The above mentioned about the faucet manufacturer and the top ten brands of the faucet are introduced here, I hope to help you. For more information, please visit this website. Stay tuned.

Tap faucet top ten brands

1 x 8CH H.264 Wireless Network Digital Video Recorder(Wireless NVR)

4 x Colour CMOS 2.0MP IR LEDs IP Camera

4 x 12V 1A Power adapter for Security Cameras(3 meters cable length)

1 x 12V 2A Power Supply for NVR

1 x Mouse

1 x User Manual

1 x 3m Antenna Booster(Gift)

1 x 1m Ethernet Cable(Gift)

2 x Warning Sticker(Gift)

1 x HDMI Cable(Gift)

Wireless Nvr Kit including:

Wireless P2P Nvr,Wifi Nvr Kit,Hiseeu Hd Nvr Kit,Rohs Wireless Nvr Kit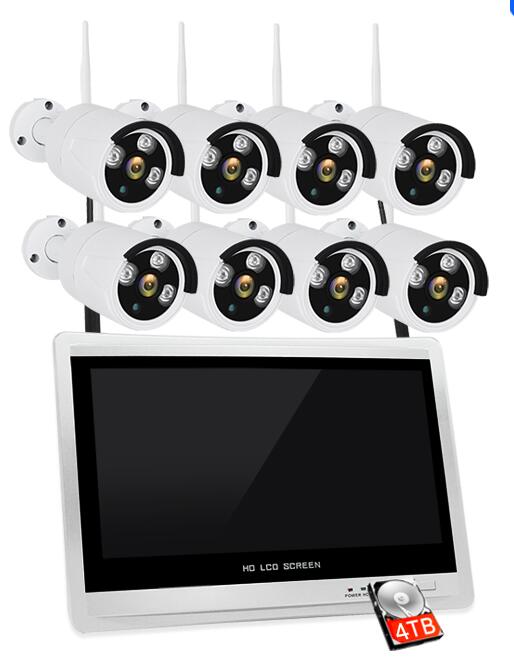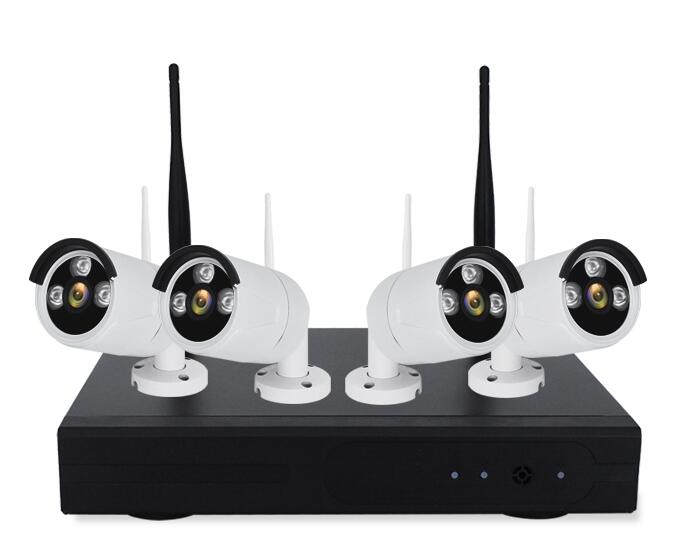 Wireless nvr cctv kit,Rohs Wireless Nvr Kit,Wireless nvr kit system,Wireless nvr kit with touch screen

Shenzhen Sanan Technology CO.,LTD , https://www.sanan-cctv.com